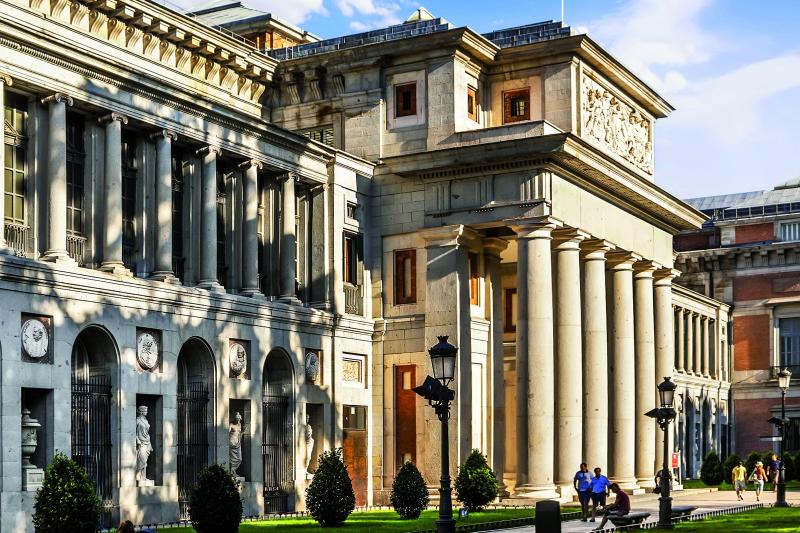 Guided Tour: The Prado, Reina Sofía and Thyssen Museums
Este produto foi recém adicionado - já é possível reserva-lo e as informações estarão disponíveis em português em breve!
Skip the long lines to the Prado, Reina Sofía and the Thyssen museums - all during one guided tour! This tour is focused on the world of art, including impressionist paintings and learning more about famous artists such as Pablo Picasso and Salvador Dalí. Your guide tells you everything you need to know during this half-day tour through Madrid!
Bilhetes reembolsáveis Bilhetes reembolsáveis
Reembolsos podem ser pedidos até 48 horas antes do espetáculo/evento. Pode correr taxa de cancelamento de até 20% do valor do bilhete.
Poupe tempo - salte as filas
O que está incluído?
- Entrance to the Prado Museum, Thyssen Museum and the Reina Sofía Museum.
- Art passionated billingual guide.
- Individual radioguided system.
- A drink - either beer, water, soft drink or wine.
- An appetizer.
Localização
Guided Tour: The Prado, Reina Sofía and Thyssen Museums
Endereço
Calle de Felipe IV, s/n 28014 Madrid
Atendimento ao Cliente

308 802 603
Precisa de ajuda? Entra em contacto connosco!