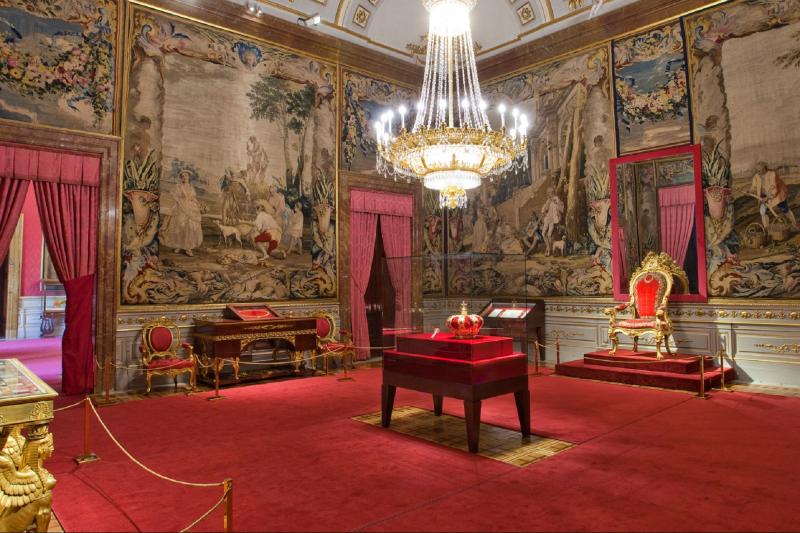 A Royal Tour: The Royal Palaces in Madrid
Este produto foi recém adicionado - já é possível reserva-lo e as informações estarão disponíveis em português em breve!
Skip the line to the Royal Palace in Madrid! You get a guided tour through the palace, where you admire the stunning royal rooms, apartments and the Spanish crown and throne. You also travel to the Royal Palace in Arajnuez, where you skip the lines outside and see the many decorative rooms and the Museum of Royal Feluccas.
Bilhetes reembolsáveis Bilhetes reembolsáveis
Reembolsos podem ser pedidos até 48 horas antes do espetáculo/evento. Pode correr taxa de cancelamento de até 20% do valor do bilhete.
Permite voucher eletrónico
Duração: 5 horas 30 minutos
O que está incluído?
- Skip the line-access to the Royal Palace.
- Skip the line-access to the Royal Palace of Aranjuez.
- Guided tour of the Royal Palaces.
- Bilingual guide: English or Spanish.
- Transportation in a bus with aircondition.
- Radio guide system.
Localização
Royal Palaces Tour
Endereço
Calle de San Nicolás, 15 28013 Madrid
Atendimento ao Cliente

308 802 603
Precisa de ajuda? Entra em contacto connosco!